Become Part of Something Exciting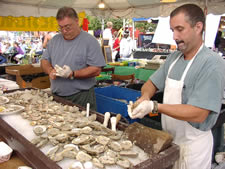 By volunteering to assist with various aspects of the efforts of the Highlands Business Partnership. We invite residents and business people to join in the exciting work of bringing new energy and activities to the quaint downtown business district of Highlands. Downtowns are all about community, and our efforts provide many opportunities for people from teens to seniors to enjoy bringing their talents to our exciting activities.
Volunteer for Events!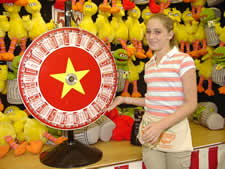 The HBP (aka the BID) produces a number of well-known public events. We have many positions available in organizing and operating these quality events.
Volunteers can join in to help plan the events, or just volunteer for the day of the event. Our volunteers help the general public with needs and inquiries, assist in setting up the event sites, assist with games and contests, and help out in many other ways. Whether it be for our events or for our ongoing committees, we make sure our volunteers are confident in what they do, make sure that it is a good experience for them, and generally see to it that they enjoy themselves.
Email us or call us at 732-291-4713 to become part of the fun! (see application below).
Beef & Brew Fundraiser
In January
Highlands Chili Cook-Off
In February
Annual Guinness Run
In March
Annual
St. Patrick's Day Parade
In March
Annual
Seaport Craft Show
Huddy Park
In May
Annual
Taste of Highlands
In June
Farmer's Market
Huddy Park
Saturdays 9am - 2pm
July through October
Annual Clam Festival
Huddy Park
In August
Antique & Classic
Car Show
Huddy Park
In September
Annual
Twin Lights Bike Ride
Huddy Park
In September
Annual Oktoberfest
Veteran's Park
In October
Annual
Zombie Parade
In October
Annual
Holiday Tree Lighting
Huddy Park
In Decenber
Annual
Holiday Lights Contest
In Decenber
Contact Us to VOLUNTEER:
To get involved, please email hbp@highlandsnj.com or call us at 732-291-4713. Thank you for your interest.