Il Lago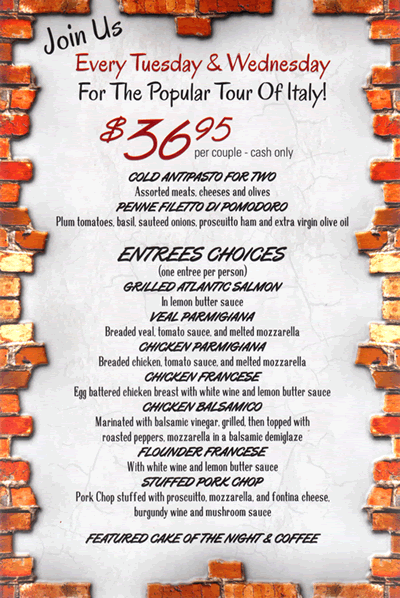 Chef Michael D'Angelo, proprietor of Il Lago, located at 122 Bay Avenue, Highlands, 07732
Il Lago opened for business in November 2016 and is a BYOB bistro that features authentic classic Italian cuisine.
Chef Michael, who is originally from Palermo, Sicily, is a resident of Brielle, and has been in the restaurant business for 37 years.
Winter hours - Tuesday ­ Saturday, 5:00 - 9:30 PM. Summer hours - Monday ­ Saturday, 4:30 ­ 10:00 PM.
For more information, call 732-204-2646.